MINIX NEO G4
NEO G4: The Innovative Pocket PC
MiniX NEO G4 is an innovative pocket PC based on the Dual-Core ARM Cortex-A9 processor, with Quad-Core Mali-400 GP. Sign into Google Play Store to download your favorite apps and install them directly onto your NEO G4. YouTube, Facebook, Internet radio, Skype and thousands of apps are all readily available for you to download and enjoy on this mini PC.
COMMERCIAL & INDUSTRIAL APPLICATIONS
• Digital Signage (as a media player)
• Access Control (to remote control other devices over the Internet)
• Video Conference
• NAS - storage over LAN (by attaching USB drives)
• Surveillance & Monitoring (as a viewer client)
• Notification Device (over IP)
• Voice over IP
• Network Appliance (as a WiFi hotspot)
• Personal Computer (to check e-mail & browse the Web)
• Thin Client Terminal (as a business computer)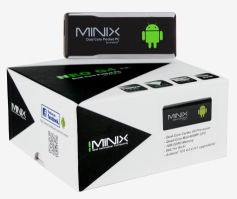 Powerful Computing Device

While only the size of a conventional USB dongle, the NEO G4 holds the capacity to fulfil all your computing demands. NEO G4 is a tiny device with huge potential, and turns a conventional TV or monitor into a powerful computing and media device.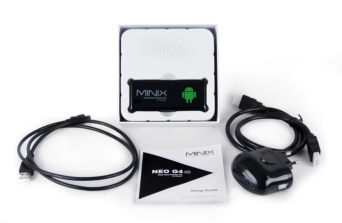 Optimum Performance

Whether used for gaming, browsing the web, watching movies or listening to music, NEO G4 provides optimum performance. The brilliance of the NEO G4 lies in its simplicity. Simply plug, play and enjoy.