X5
X5: The Revolutionary Smart Media Hub
X5 is a revolutionary smart media hub based on a
Dual-Core ARM Cortex-A9 processor with Quad-Core Mali-400 GPU,
and the latest Android 4.2 OS.
X5 redefines the concept of personal computing,
providing an interactive media experience like never before.
Limitless Possibilities
• Stream video from your smartphone to a TV
• Stream music from your smartphone to a TV
• Send / view photos from your smartphone to a TV
• Supports NAS
• Supports Windows Network
• Can be used as a WiFi router
• Copy and transfer files between PCs

COMMERCIAL & INDUSTRIAL APPLICATIONS
• Digital Signage (as a media player)
• Access Control (to remote control other devices over the Internet)
• Video Conference
• NAS - storage over LAN (by attaching USB drives)
• Surveillance & Monitoring (as a viewer client)
• Notification Device (over IP)
• Voice over IP
• Network Appliance (as a WiFi hotspot)
• Personal Computer (to check e-mail & browse the Web)
• Thin Client Terminal (as a business computer)
Stylish & Portable

X5 is a stylish portable media hub with infinite possibilities and uses. It is an immensely powerful device capable of playing the latest Android computer games, streaming HD movies and TV shows, browsing the web, video chat, listening to internet radio and much more.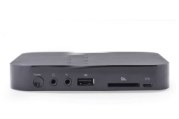 1000s of Apps Available ...

Sign into Google Play Store to download your favourite apps and install them directly onto the X5. YouTube, Facebook, Skype, Twitter and thousands more apps are all readily available to download immediately.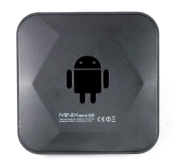 Limitless Possibilities

Alternatively, you can also download apps through other third-party stores or install .apk files directly with ApkInstaller. Giving you a vast amount of apps, and limitless ways of utilising the X5.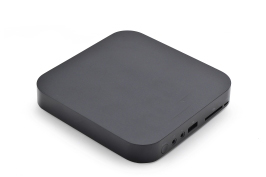 Connectivity

X5 comes with Ethernet, Bluetooth and Wi-Fi connectivity; allowing you to share media content, such as videos, music, photos, across devices on the same network.