MiniX NEO C-D
MINIX NEO C-D, USB-C Multiport Adapter for MacBook Pro [Only Compatible with Apple MacBook Pro]


Ultimate Versatility – Featuring a total of seven ports that can all be used simultaneously – HDMI, Thunderbolt 3, USB-C, 2 x USB 3.0, Micro SD and SD card readers.
Charge Your MacBook Pro at Full Speed – Support up to 100W power delivery to charge both 13" (61W) and 15" (87W) MacBook Pro at full speed via the Thunderbolt 3 port.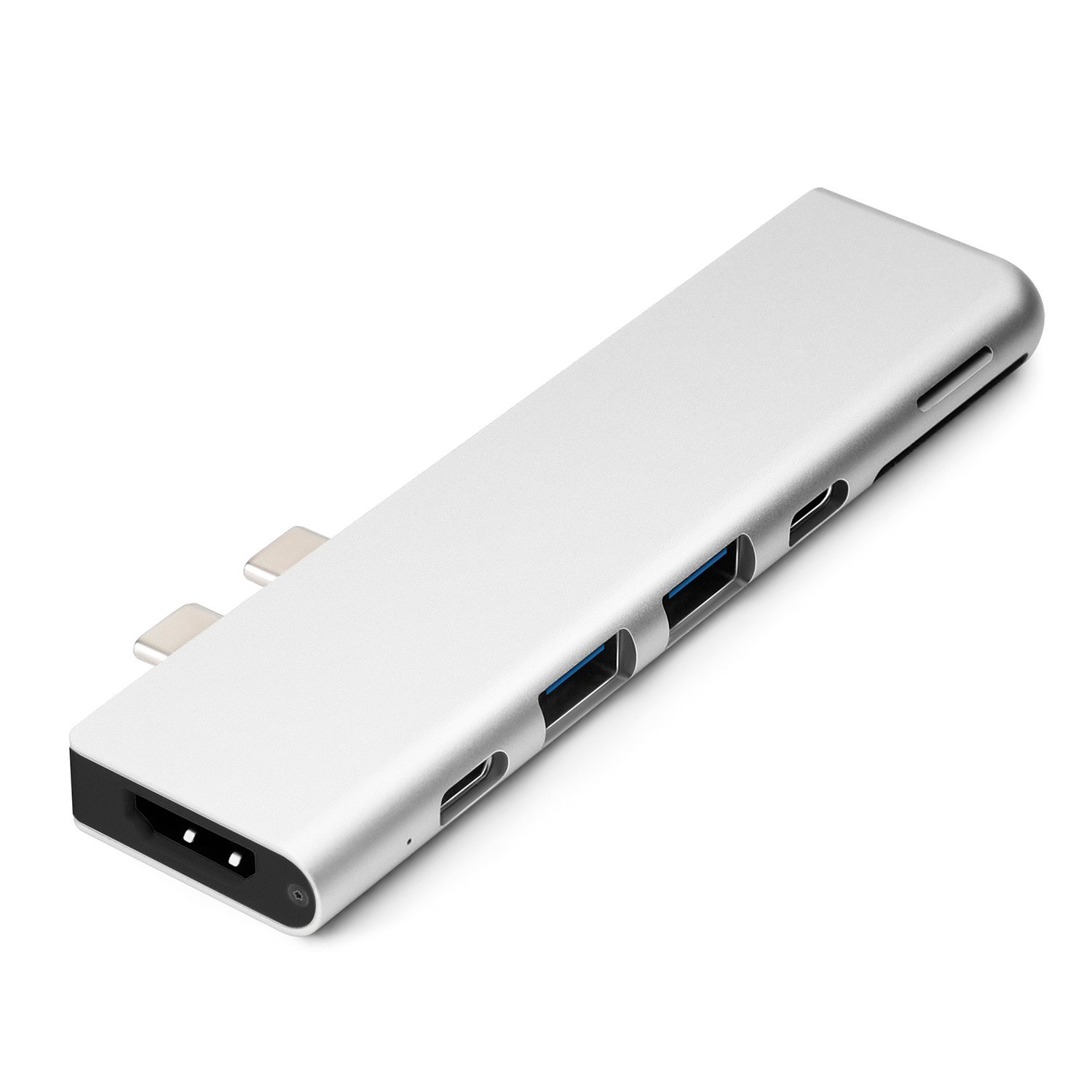 Crystal Clear 4K Resolution

Equipped with both HDMI and Thunderbolt 3 ports. HDMI supports up to 4K @ 30Hz, Thunderbolt 3 supports up to 5K @ 60Hz or two 4K @ 60Hz displays.

Data Transfer Speeds Up To 40Gbps

Thunderbolt 3 supports up to 40Gbps, USB-C and USB 3.0 support up to 5Gbps, Micro SD and SD card readers support up to UHS-I 104Mbps.
More Ports, More Convenience – Perfect companion for your MacBook Pro to enhance productivity.